Luminary Ink stays in the family, and becomes The Studio Collective | local news
St. CITY OF ALBANS – Luminary Ink, a tattoo and body piercing parlor on Kingman Street, has come under new ownership.
The shop was officially passed from mother to daughter. Former owner Sarah King sold the company to her daughter and resident body piercer Christina Bosworth, who renamed it studio complex.
However, King hasn't retired entirely, which she said is a huge relief to her repeat customers. Instead, she's looking to take a half step back from work and focus more on her art than paperwork.
"I'm getting old. I'm 58 now, and I just felt like it was time to just come in and get a tattoo, and I don't have all the responsibilities," King said.
The studio isn't going through any major changes either, with three full-time tattoo artists including King, along with two tattoo interns. On the piercing side, Bosworth is the only piercer, but she has an apprentice as well.
In addition, the mother-daughter duo offers "permanent makeup," a process in which eyebrows, lip tints, or other cosmetic skin pigments are lightly tinted.
The Studio Collective's warm and welcoming environment is echoed by two generations of owners, with King offering deep reflections on her past 20 years as a tattoo artist, and Bosworth talking about the other artists in the shop.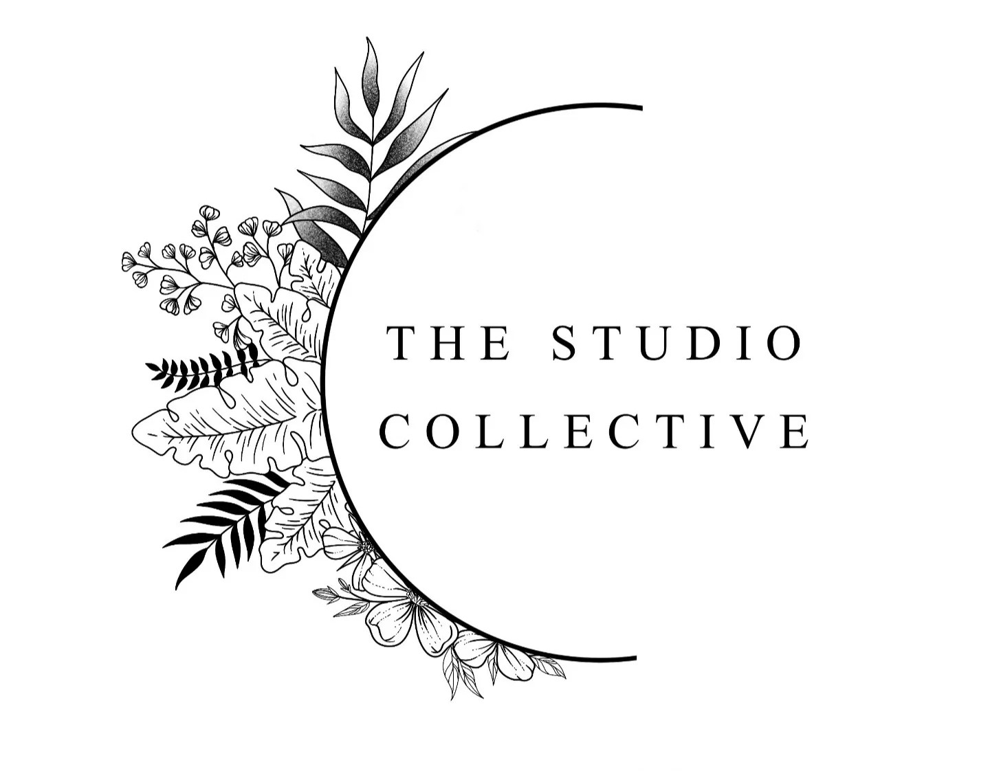 technical background
Bosworth is proud of her mother's profession and dedication to finding her niche. King waited tables and vice versa for years, but always working and selling art projects, before beginning her tattoo apprenticeship.
"She's been a struggling artist my whole life, trying to find an artistic career where she can make money," Bosworth said. "She did everything, she would paint signs, she would do quilting, artwork, literally anything. She would do anything with art since she could make money and provide for her kids, and I have three brothers."
King completed her apprenticeship in the early 2000s at Tribal Eye Tattoo in St Albans. She opened her first shop, Sara's Tattoo Parlor, in 2005 in Swanton, when Bosworth was eighteen.
"I don't want to say a bad thing about the shop I came from, but it was really heavy metal based, and it was very hot," King said. "I just wanted the cutest, gentlest tattoo shop, the one that looked a lot like me. I didn't give a lot of credibility or heft to how anyone else would do it, I wanted to do it my way."
When King first started tattooing in Vermont, she said she was the seventh woman to become a licensed tattoo artist. Now, she's been a mentor to three female interns who have their own boutiques scattered all over the Green Mountain State.
King was inspired by Jody Parker and Kate "Shanghai," two artists she referred to as her tattoo "grandmothers."
As a tattoo artist, King said focusing on the tip of a needle on an unforgiving canvas takes a toll on the artist's eyes, and she plans to retire completely from tattooing in about six years. However, making art will never be on the table, and she plans to turn her talents entirely towards other mediums, such as painting.
King also said she's a writer with some children's books in the works, which she plans to self-illustrate.
"It's a soft retirement, because I don't want to scare anyone into thinking I'm fully retired. My plan is to wind down gradually," she said.
King credits Bosworth for this plan, and said it was Bosworth's work ethic and business knowledge that made this plan possible. With King back, Bosworth was more than equipped to take on the challenge of owning and operating the business.
Trust as a focus
Reflecting on her two decades of tattooing, King said tattoos are an ancient and human art form, separating humans from other animals because we actively pursue pain.
"People want experiences in life that are challenging, but also empowering," King said. "It's helpful to get a tattoo, to make the choice to permanently change your body, to sit there and get through that pain, and earn it."
For King and Bosworth, they said that the environment they create and the experience they can give people is a fundamental underpinning of why they do what they do.
"It's such a blessing to be able to do that, to be the person who is honored by the trust that people place in me when they sit down," King said. "I hear over and over again, 'I trust you,' and for me it's like someone handing you a gold coin because they will remember me for the experience they had, which they wanted."
Bosworth echoed King's sentiment, as trust was the central theme of their store.
"I don't like to cause people pain, but I do love this exciting, nerve-wracking, and sometimes scary experience with people you know completely trust you," Bosworth said. "You talk, you get to know each other, and they have this beautiful new pet that they love and are all excited about, and then they come back, they send their sisters and their friends and their cousins. It's such a human experience."
The Studio Collective is looking forward to Kingman Fest on May 13, when they'll be selling T-shirts and artwork outside of the store. More information about the street festival can be found at www.kingmanfest.com.