"We are not pioneers." City SC celebrates the football legacy of St. Louis
A lot of people in St. Louis know the story, some of the story or at least that there is a story.
Growing up here, it's just an integral part of your mind. And you hear people talking about it, from soccer fields to the Soccerdome, from Florissant to South City, from CYC games to SLU games, from Milo's to Amsterdam Tavern.
There's that enduring pride for the 1950 United States men's national soccer team, which featured five starters from St. Louis and defeated mighty England in the World Cup.
And so, the St. Louis City coaches did a logical but beautiful deed ahead of their first training session on Wednesday.
"We talked about the history of football and culture in this city – and what that means for the city," said head coach Bradley Carnell. "We talked about winning the 1950 World Cup with five St. Louis in the starting lineup. So for us, with the community and the history of this city – now we have to create our own legacy. But we're not pioneers. There were people and players before us who do what they do best and what they love to do." So far, our goal is to go and make the city and community proud, as well as the property that has given us such a beautiful platform."
Right down to the fare on the ballpark—they don't just sell hot dogs, but Steve's Hot Dogs—City SC has incorporated St. Louis culture into everything it does. Of course, the plan out there is to make City SC itself a part of St. Louis culture. And all of this permeates the players themselves, who have united Wednesday for the first time. And from day one (literally), the staff has been educating players on what football means to St. Louis.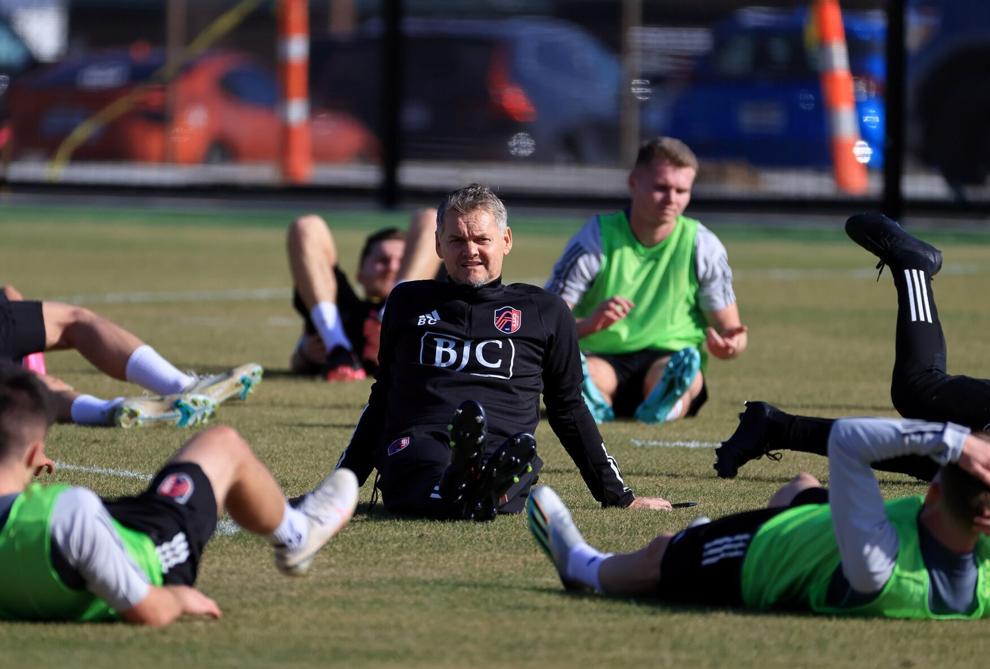 Now, the 1950 team is embedded in their brains.
They come from other nations and countries, unions and lifestyles. Some players on Wednesday talked about the process of getting used to this new city that they suddenly called not only home, but also represented. Teaching them St. Louis' solid football history, even if in a small way, should help them feel at home. more welcome. And that while they're starting something new with this team, they're really part of something that's been brewing since the early days of the brewery.
Regarding the 1950 team's victory, "I don't think a lot of the guys knew that," said City SC outfielder Tim Parker, who hails from New York. "St. Louis has strong roots in football for a long time. So obviously this team has come a long time coming. And to be on the expansion team is definitely something I feel very proud of."
Twice during an interview on Wednesday, Parker referred to St. Louis City as "The Project." As in, he has heard about "The Project" and is excited to be a part of "The Project". This was a great way to put it. Because it is not just a football team. It's all-encompassing – players, staff, style of play, culture, expectations, stadium, facilities, brands, messages, everything.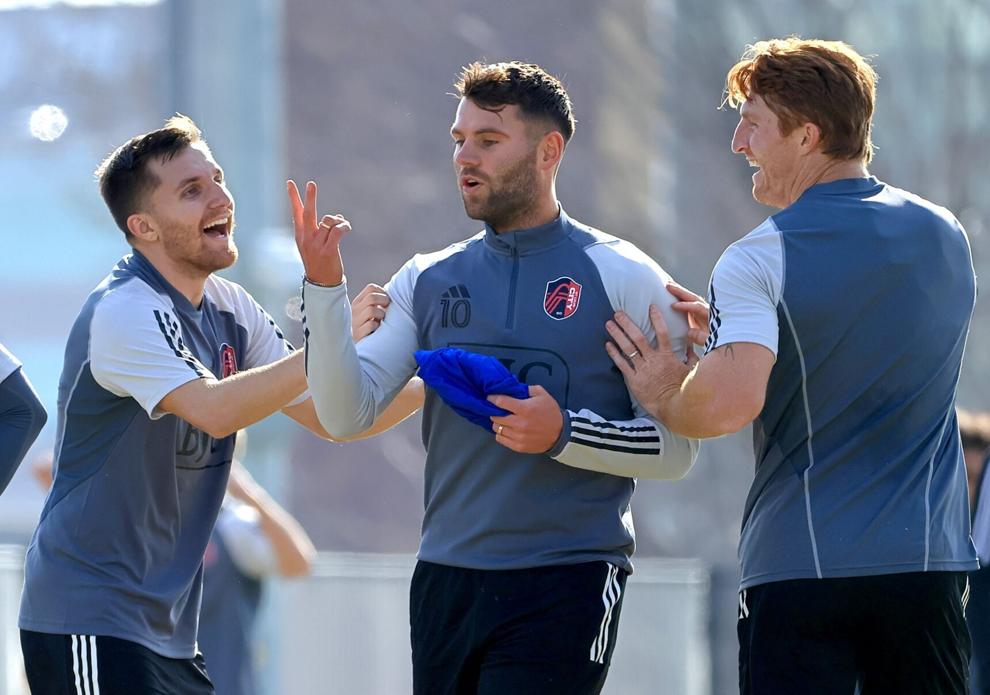 There is a way to do things here. And they may not have the talent in the first year to win more than they lose, but they set the tone.
As for the actual tone on Wednesday, it was a high-pitched one on the field. The players cheered and cheered during training. And what about Pantone? Yes, the color "City Red" (Pantone 1925 C) was featured, notably in the logo on the players' chests. After practice, Edward Lowen wore a gray blazer with the logo on the right front and the number 10 on the left. The tireless midfielder will wear St. Louis' famous "footy" number.
"But," he said, "I don't want to stress myself out. In the end, it's just a number. It's a great number for sure. But I don't want to make it too big."
If St. Louis City SC is going to be good, Lowen will probably be a part of that. He is one of the team's designated players. He's got a pretty good resume. He's from Germany, and admittedly, "I didn't know the exact date—but every time I meet people on the streets here in St. Louis, they always tell me St. Louis is a great soccer city. And they're very excited. So (going into 2023) I knew a little bit about the city's soccer ecstasy."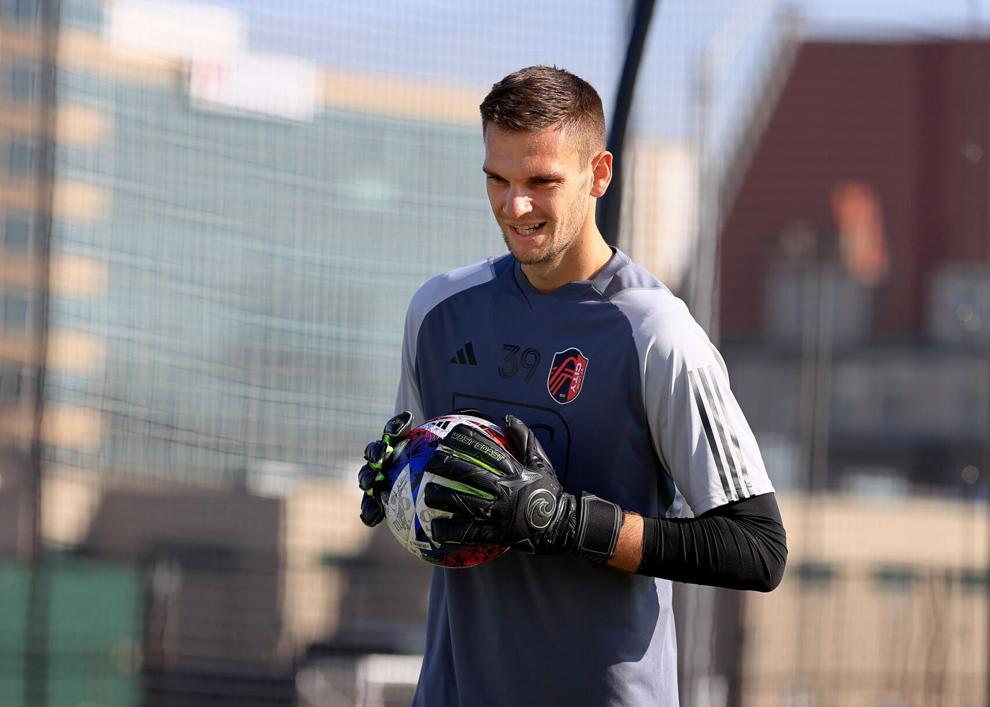 St. Louis is a city fueled by football and raised by football. I mean, the guys from the 1950 team were from here. Football is one of our things. And unlike (insert very large American city here), St. Louis has a football tradition that dates back to the 19th century.
However, when Major League Soccer started, and St. Louis didn't have a team…or an expansion team…there was this weird feeling. Are we allowed to say that we are a true hotspot of soccer, but we don't even have an MLS team?
Finally, the Taylor family brought MLS to town.
And now, after a lesson in first practice, there is indeed a connection — or, if there is something, respect — from the 2023 team to the 1950 team.